Villa Maria has forged a reputation for excellence in education stretching back over 168 years.
a beautiful and unique campus in Montreal
With its combination of modern facilities and heritage buildings, the school offers students an outstanding environment.
The personalized support of students and the close bond between our students and their teachers conspire to make this a very lively community. The sprawling grounds, century-old trees and enchanting setting make this campus an exceptional natural environment at the heart of the city — a place where lasting friendships are forged.
With its athletic facilities, theatres, and various other venues Villa Maria offers students the opportunity to take part in a host of extracurricular activities, allowing them to grow, each in their own way!
Villa Maria: an exceptional school.
Villa Maria's students enjoy a wide range of services and facilities providing a motivating environment that meets their needs:
An ultra-modern library with two rooms reserved for group work
A multimedia centre at the cutting edge of technology
A welcoming cafeteria
A relaxing student lounge where students can relax or play different games (ping pong, baby foot, etc.)
At Villa Maria, we put innovation to work for learning. The school is equipped with facilities at the cutting edge of technology, including a multimedia production centre with a film studio and eight editing rooms. These high-quality facilities allow students to carry out multimedia projects in a unique learning environment.
Students use the media centre on a scheduled basis with the multimedia teacher, or with other teachers in the course of multidisciplinary projects. They can also work there during their lunch break or after school until 4:30 p.m.
At Villa Maria, students enrich their knowledge and learn basic techniques such as video editing using semi-professional software used in the industry, etc. By the end of their high-school years, students will have acquired basic multimedia skills. They will encounter the same tools and software at CEGEP should they opt for studies in the graphic arts, communications, multimedia or other related fields.
Multimedia projects are highly popular with students who find them to be an exciting way of expressing themselves. On group projects, they develop a common language as they work towards a collective goal.
Our multimedia department provides support to students, teachers and school staff on educational or extracurricular activities, shows, plays and concerts.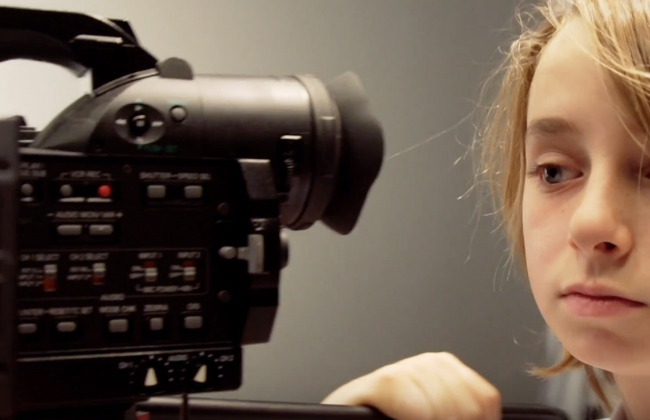 Students can bring a meal from home and reheat it in one of the microwave ovens available to them. They can also purchase a full meal at the cafeteria counter.
Our food service provider, Chartwells, Eat · Learn · Live, offers Villa Maria students different plans such as:
Meal service is available from 7 a.m. to 1:45 p.m. From 7 a.m. to 2:00 p.m., students can also go to the cafeteria to read, study or meet with their friends. An online payment service is also available, click here for details.